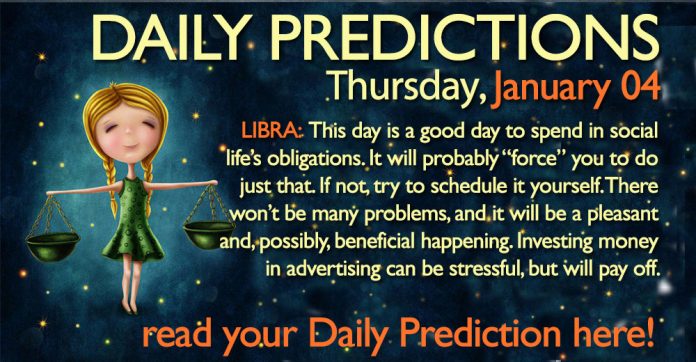 General Daily Predictions: Today, the Moon from Leo squares Mars and Jupiter, both in Scorpio. It also forms a triangle with Mercury in Sagittarius and another triangle with Uranus in Aries. Then, at 23:10, it starts being void of course.
So, this is going to be a little stressful day, with some difficulties, but it is a mostly good day. It also holds a great potential. Therefore, don't let the stress and difficulties discourage you.
Sagittarius and Aries will be the luckiest zodiacs of the day. Scorpio will be the most stressed one.
Daily Predictions for Aries:
A mostly joyous and dynamic day for you. Writing and reading, whether they are for pleasure, or for work, are very much supported. Your most intimate relationships may cause you some unsettling, though. Work your magic carefully.
Daily Predictions for Taurus:
This will be a mostly good day for you. Those already in a relationship will probably have an even better day. Those seeking one may face some problems, but do your best. The energies on the subject are unbalanced but intense, so unexpected good luck may strike. Magical and spiritual abilities are very promising.
Daily Predictions for Gemini:
Work can become overloaded and stressful, but it most probably will be productive. Take care to not exhaust yourself, though. Those working through phone, email, or similar ways will probably have the busiest day. On the other hand, those working on road, including delivering goods, must be extra careful. If you have time to socialise with friends and acquaintances, though, this will be very pleasant for you.
Daily Predictions for Cancer:
All work and money matters are lucky and promising today. This "luck", though, can have an ugly face. So, yes, stress, nerves and quarrels may be unavoidable. Stay strong and optimistic. At the end of the day you'll be the victor. Also, do control a tendency to overspend in unnecessary things.
Daily Predictions for Leo:
Most matters are looking good and joyous. Love life receives, probably, the most blessings. Travelling for work, or studies, and especially abroad, is very auspicious. Family can cause you some stress. Whatever it is, though, it's not something you can't handle.
Daily Predictions for Virgo:
A magically very potent day. Friends and, maybe, clients can break your nerves and hurt your feelings quite easily today. Don't let this happen. Choose with whom of your friends you'll interact wisely, as this is something that is under your control. Family can play a dual role in your day today. In most cases, a supporting one, but a negative is also possible. In some cases you may receive both in the same packaging.
Daily Predictions for Libra:
This day is a good day to spend in social life's obligations. It will probably "force" you to do just that. If not, try to schedule it yourself. There won't be many problems, and it will be a pleasant and, possibly, beneficial happening. Investing money in advertising can be stressful, but will pay off.
Daily Predictions for Scorpio:
Ground, balance and support yourself today. You can be your greatest source of power, or your greatest source of problems, today. Become the former. All work matters receive beneficial influences. Trade is especially favoured, and so is finding a new job, or changing your post.
Daily Predictions for Sagittarius:
Travelling for work and pleasure is favoured. In some cases, travelling for pleasure may benefit your work as well. For those in a long distance relationship, travelling to visit your partner, or their coming to visit you is both auspicious and possible. Meditation, visualisation and hypnotic techniques are very promising for you, today.
Daily Predictions for Capricorn:
Your magic and intuition are very promising. Divination, especially is very strong. Try using a magic mirror, or similar means that create visions more than tarot, astrology and the like. Experimenting in bed can be both joyous and a way to deepen your existing relationship. But, even if you are not in a relationship, do play a little. It will help you balance your energies and turn them to creative ones. Socialising can be more bothersome than pleasant for you today. Do your best to handle it.
Daily Predictions for Aquarius:
All forms of socialising receive beneficial influences. Internet socialising, meeting new people, promoting your web pages and social media profiles, and whatever brings you in, direct or not, contact with many people, is especially favoured. Business meetings and discussions with your business partners, though, can become stressful. Productive, but stressful. Also, law issues can stress you today a little.
Daily Predictions for Pisces:
Anxiety and similar conditions may act up a little today, so do take good care of yourself. You may also feel a little restless. Focus this excessive energy on work and career matters, as they receive beneficial influences. You can achieve progress there. Good news on the subject may come to you. Especially if you are expecting a promotion, or a change of your post.
Astrology and Magic:
Reversing luck, removing problems, all kinds of real and illusionary changes, healing and all kinds of meditative techniques are very promising today.
That's all. Have fun and enjoy your day!