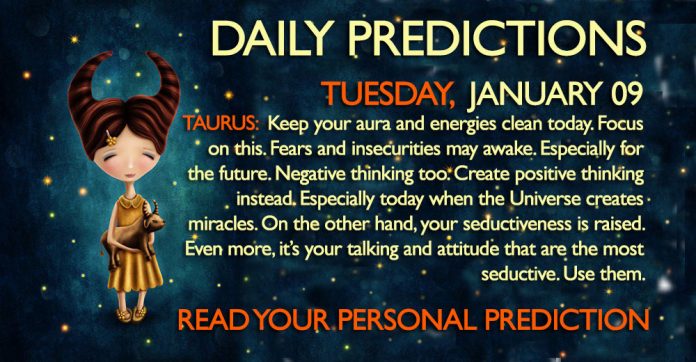 General Daily Predictions: Today, Moon from Libra opposes Uranus in Aries and forms a hexagon with Mercury in Sagittarius. Then, after an almost 4 hours long void of course period, it enters Scorpio.
As we've seen in the Full Moon's article, today Pluto, Sun and Venus conjunct each other accurately. Also Venus accurately forms a hexagon with Mars in Scorpio. Of course, yesterday's accurate hexagons are still almost accurate.
So, this is going to be a good day, and with less stress than yesterday. It is probably much happier and luckier day than yesterday. All parts of your life that called for healing and correction, today receive beneficial influences and luck. So, do refer to yesterday's article to see which are these parts. I'll give you here the influences of today's lunar aspects instead.
Capricorn, by far, will be the luckiest zodiac of the day. Sagittarius and Scorpio will be also very lucky. Aries will receive the most stress, and then, probably, Leo.
Daily Predictions for Aries:
Your mind today is very capable. All mental and spiritual works can become easier, more creative and more fruitful. This includes studying and meditation, of course. You feel a change happening in you or in your life and you don't feel comfortable with this change. Either find a better solution, or accept what is happening.
Read here Aries' Annual Horoscope for 2018
Daily Predictions for Taurus:
Keep your aura and energies clean today. Focus on this. Fears and insecurities may awake. Especially for the future. Negative thinking too. Create positive thinking instead. Especially today when the Universe creates miracles. On the other hand, your seductiveness is raised. Even more, it's your talking and attitude that are the most seductive. Use them.
Read here Taurus' Annual Horoscope for 2018
Daily Predictions for Gemini:
Your relationship and interactions with your most important people, your spouse or partner, and even your business partners receive beneficial influences. On the other hand the not so close social circle receives stressful energies. Some such relationships can come close to an ending, or even end. Probably by your choice, too.
Read here Gemini's Annual Horoscope for 2018
Daily Predictions for Cancer:
Work receives auspicious and inauspicious aspects. Concentrate on what you are doing, rather than planning for the future. Avoid big changes too, especially during the void of course Moon. In short, what is part of your routine proceeds nicely, what will cause a significant difference in your routine is stressed. With so many powerful beneficial aspects, it may be stressed but not necessarily bad, so think carefully.
Read here Cancer's Annual Horoscope for 2018
Daily Predictions for Leo:
Love life receives beneficial influences. Relaxing, and all forms of entertainment, too. Avoid travelling, though, if possible. Your mind can feel empty, or you may have some difficulty in concentrating your thoughts. Your ability to understand things, also can be less good than usual. Therefore, think twice as carefully and avoid hasty or important decisions.
Read here Leo's Annual Horoscope for 2018
Daily Predictions for Virgo:
Although the strong and long-term aspects benefit and support very much your romantic, sexual and friendly relationships, the temporal lunar aspects stress them a little. So, be a little careful and hold your tongue, but I wouldn't expect significant problems there. Family, on the other hand, doesn't receive any negative influences. If anything, it receives positive ones.
Read here Virgo's Annual Horoscope for 2018
Daily Predictions for Libra:
Some changes in your plans and schedule may happen. Be prepared, and have, if possible, a flexible schedule. Interacting with the law or authorities can become stressful. Avoid such things, if possible. On the other hand, siblings and important friends bring you joy. And also, changing your financial strategies is auspicious, as long as you don't do it during the void of course Moon.
Read here Libra's Annual Horoscope for 2018
Daily Predictions for Scorpio:
Your mood can be a little sensitive today, and so can be your psychological health. The very active Pluto, as we have seen, also can challenge our psychology, so do take good care of yourself. Also, avoid changing your dietary habits today. Work can be a little unexpected, but profitable.
Read here Scorpio's Annual Horoscope for 2018
Daily Predictions for Sagittarius:
Although some of your plans for the day may not go as you would like them to do so, this is a very good day for you. Do your best to create the best of luck and the best of opportunities for yourself. Then, if bad luck strikes, focus on the blessings which hide behind it. Even if it is difficult for you to see them, there are there.
Read here Sagittarius' Annual Horoscope for 2018
Daily Predictions for Capricorn:
Your intuition is stronger than usually. Communication with spirits is easier, too. The Universe, your ancestors, or other beings may try to contact you or give you some omens. Keep your eyes open. Family may have some problems, and this problems may burden you a little, but in most cases, just a little.
Read here Capricorn's Annual Horoscope for 2018
Daily Predictions for Aquarius:
Your social circle, and your social activity today are very important to you. Internet and "mass" socialisation are very auspicious. Close friends may stress you a little though. Promoting your business is auspicious. Trade may face some difficulties, but it won't be a bad day. Changing your telephone, internet, etc provider is not auspicious for the day.
Read here Aquarius' Annual Horoscope for 2018
Daily Predictions for Pisces:
Your career receives beneficial influences. Starting a new business is auspicious, but avoid the void of course Moon period. A change in your post may also happen. It will be a good one most probably. But money seem tight. Avoid all big expenses.
Read here Pisces' Annual Horoscope for 2018
Astrology and Magic:
There is an extreme magical potency, so you can practically do whatever you want.
That's all. Have fun and enjoy your day!