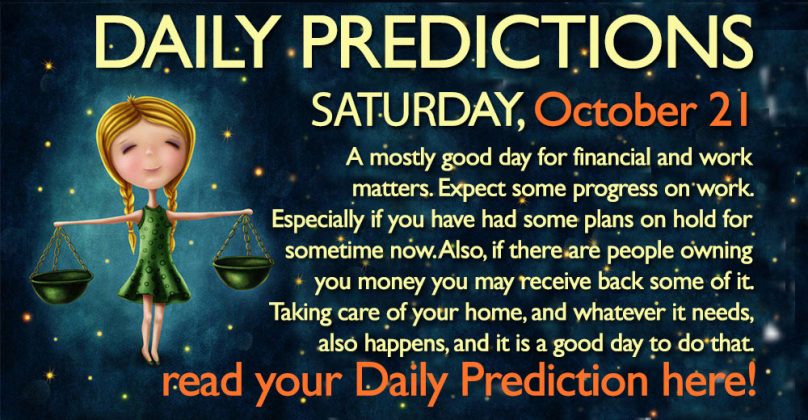 General Daily Predictions: Today the Moon from Scorpio forms a triangle with the retrograde Neptune in Pisces and a hexagon with Pluto in Capricorn. All these are good, and interesting in the same time as they happen just before Halloween. On top of that, the Nodes are active and Chiron becomes a little more active – in an auspicious way – as the day proceeds. This will emphasize Saturn's activity as well. So, Water and Earth element, become strong, and even more, magically strong. The "marriage" of Water and Earth is the power of Halloween. Even more all the planets related to karma and death are strong too. Once again, an early Halloween quality.
But, just to make things clear, this day is a good and beneficial one. Do refer to the New Moon's article, and the one about its influence on your own zodiac sign, as these influences will be very vivid during this day. Not as much as yesterday, but still, very vivid indeed. Also, refer to Jupiter's article and it's influence from Scorpio to find more about what Jupiter in Scorpio brings.
The luckiest zodiacs of the day will be, Scorpio, Pisces and Capricorn. The less blessed ones, will be Taurus, Virgo and Cancer. Just like yesterday, the latter ones will still receive blessings, but not as many as the luckiest ones.
Daily Predictions for Aries:
Pay some extra attention to your dreams today. They may carry some message either about your future, or about an aspect of yours you don't really take good care of. These omens can appear through other means as well. Career matters receive an extra boost, especially where things need to end, in order for progress to take place.
Daily Predictions for Taurus:
Love life is a bit more emphasised today, and maybe more lucky. Exes or people reminding you of them may cross your way. Some extra care maybe needed in long distance relationships. They receive a good amount of energy which, though, can either benefit or harm them. Studies proceed well, both for students and for those studying something on their own.
Daily Predictions for Gemini:
A very work oriented day. A good day to cover debts and buy necessary things for your business. An auspicious day to pay salaries as well. Possibilities of bonuses or something alike exist for those in the receiving part of the money. These will be for previous work mostly than encouragements for a new project. Pay a little more attention to your health, and especially the ovaries and the sexual system.
Daily Predictions for Cancer:
A happy day to a degree for you this one is. Maybe, not necessarily happy, but beneficial, non the less. Relationships without future may come to an end today. This was something you were expecting, but today it happens. So, it is good, but not yahoo-type of happy. If you are not in such kind of a relationship, then this day can benefit your love life.
Daily Predictions for Leo:
Work receives beneficial influences. Problems there can find their solutions today. Some financial obligations are covered and reduced. Or, in some cases, you find the way and means to do that. A health issue in your family may unsettle you somewhat.
Daily Predictions for Virgo:
A good day for all, or most, social matters. Go out and have fun. Exes or people reminding you of them can appear, but mostly in a pleasant way. Unclear love situations become clear. This is good, but neither necessarily what you want, nor necessarily what you don't want.
Daily Predictions for Libra:
A mostly good day for financial and work matters. Expect some progress on work. Especially if you have had some plans on hold for sometime now. Also, if there are people owning you money you may receive back some of it. Taking care of your home, and whatever it needs, also happens, and it is a good day to do that.
Daily Predictions for Scorpio:
A very good and quite a social day for you this is. Love life receives beneficial influences and can be very lucky both for those in a relationship and for those seeking one. An ex may become a current lover again. If you have placed your trust in the wrong person, today this will become obvious for you. This goes for lovers, friends and partners alike.
Daily Predictions for Sagittarius:
There may be a tension in the family and this may be because of things that happened in the past. I don't expect new problems, but reminders of old ones. This causes the tension. But you are reminded of them to avoid repeating the same mistakes. Money is lucky. Investments are favoured. Your money intuition is also strong, so trust its advices.
Daily Predictions for Capricorn:
This is a day to dedicate in your social circle. You'll feel this tendency in your mind, but your social circle will ask for your attention as well. Expanding your social circle, and reconnecting with friends or acquaintances you've lost contact with both are possible and lucky.
Daily Predictions for Aquarius:
This is a mostly good day for work and career matters. Those working in their own business will, most probably, see the results of their efforts today. Or at least, they will start receiving them. Changing in your career plans can also happen, either a major or a minor change. Changes in your place of working, your post or your company are also possible and favoured by the day.
Daily Predictions for Pisces:
Travelling for business is vary favoured today. Also, if your business have to do with other countries, or people from other countries, then you'll also have a very beneficial day. Students may come face to face with their weak points, but it happens in a not-discouraging way. If anything it encourages them to overcome these weaknesses.
Astrology and Magic:
All magic is strong today. Wish manifestations and communication with spirits even more. Love magic is still strong for everyone until tomorrow. Magic about sex, dreams and the astral plane is also very strong for everybody, and will remain so until Halloween.
That's all. Have fun and enjoy your day.