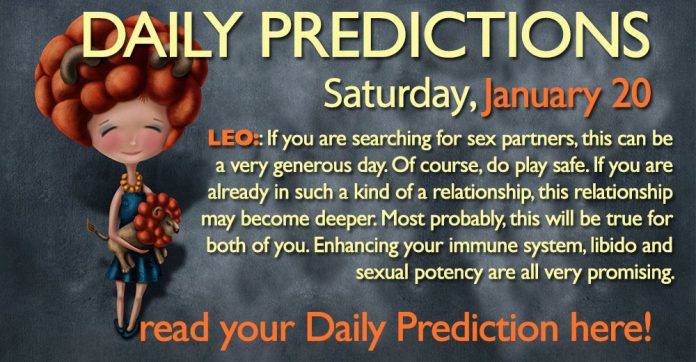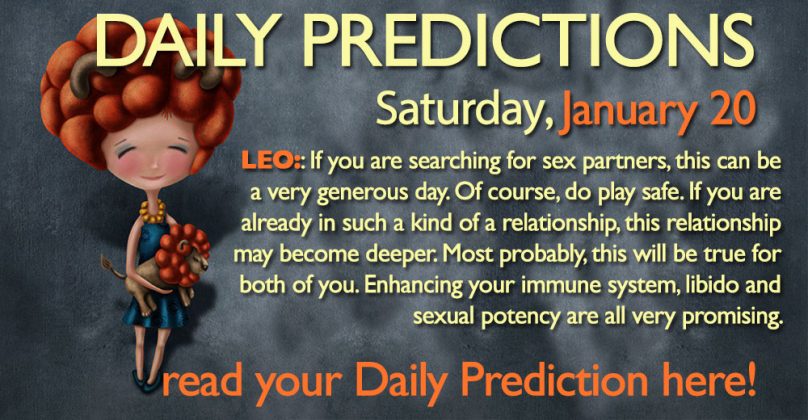 General Daily Predictions: Today, Moon from Pisces conjuncts Neptune. It also forms a hexagon with each Saturn and Mercury, both in Capricorn.
Also, today the Sun enters Aquarius. By doing so, only three out of the six planets which were in Capricorn at the moment of the New Moon, now remain there. Additionally, now Aquarius has gained enough planetary power. Furthermore, the Sun and Venus from Aquarius are in conjunction. Not an accurate one any more, but a strong one, nonetheless.
Also, Mercury from Capricorn today accurately form a hexagon with Neptune in Pisces. Mercury is still in conjunction with Pluto and, barely, with Saturn. This synergy makes magic and meditation very effective in a speedy manner. Quick results can occur, overcoming possible obstacles. As Mars also plays a role to that via its hexagon with Pluto, all four elements are present in this magical synergy. This powerful "aspect" will last until the Eclipse, but its power will decline considerably from the 22nd onwards. So, make the best use of it.
So, this is going to be a good day. All Lunar aspects are beneficial and so are most of the long term aspects. Therefore, only the, yet not so strong, unbalanced energies of the coming Eclipse may cause a small disturbance. But as said, this influence is not yet considerably strong, so I'm not really expecting anything essential.
Pisces, Capricorn and then Scorpio and Aquarius will be the luckiest zodiacs of the day. Aries and Aquarius are the most probable to face some stress.
Daily Predictions for Aries:
A very promising day for all career matters. Psychics, parapsychologists, psychologists, alternative healers and similar professionals will have an even better day. Students of these subjects can also have some significant progress. If you use these methods in a non professional way you can expect to have some progress, or important success in your practices.
Read here Aries' Annual Horoscope for 2018
Daily Predictions for Taurus:
Studies of all kinds, including self studying and spiritual studies, as well as trade of all kinds, including international and online trade, are very blessed, today. Social media activity also receives much luck. Artists, teachers and similar professionals promoting their work today is very auspicious. Finding such a person is also very possible.
Read here Taurus' Annual Horoscope for 2018
Daily Predictions for Gemini:
All career matters receive many blessings today. Pharmaceutics, perfumery, sex and magic based careers receive even more blessings. The same goes for those where the opinion of the general public affects their career.
Read here Gemini's Annual Horoscope for 2018
Daily Predictions for Cancer:
Love life receives some beneficial influences. Long distance relationships and relationships between people of considerable age difference receive even more such influences. Business meetings can give good results, too. Planing a new business, or the expansion of an existing one can also produce very good results.
Read here Cancer's Annual Horoscope for 2018
Daily Predictions for Leo:
If you are searching for sex partners, this can be a very generous day. Of course, do play safe. If you are already in such a kind of a relationship, this relationship may become deeper. Most probably, this will be true for both of you. Enhancing your immune system, libido and sexual potency are all very promising.
Read here Leo's Annual Horoscope for 2018
Daily Predictions for Virgo:
Love life receives very good energies today. This goes both for those in a relationship and for those seeking one. So, make sure you invest some time in to this subject. In some cases, it's your kid's love life that brings you joy, instead. Or, "in addition".
Read here Virgo's Annual Horoscope for 2018
Daily Predictions for Libra:
Work and health receive most of the focus of the day, and in a beneficial way. Harmonising situations and also healing are both very strong. Health issues in the family can also be benefited by the energies of the day. Moving to a new residence or place of business is auspicious.
Read here Libra's Annual Horoscope for 2018
Daily Predictions for Scorpio:
A very happy day for almost all aspects of your life. Friends and siblings can be the causes of your joy, or some of it, at least. Those in a relationship will have a nice time with their other half. Those seeking a relationship can meet some interesting people. Where these meetings will lead, though, I can't say for sure.
Read here Scorpio's Annual Horoscope for 2018
Daily Predictions for Sagittarius:
Renovating your home, redecorating, or anything similar is very auspicious. Moving to a new home is also very auspicious. Also, family seems to be supportive of your goals, personal and professional ones. If you need a financial support to achieve them, a family member, or an acquaintance of a family member may provide you with this help.
Read here Sagittarius' Annual Horoscope for 2018
Daily Predictions for Capricorn:
A very promising day for you. Your mind is very capable, flexible, and creative. Use these abilities to further any, or all, of your goals. Your self-confidence today is strong, and this brings more good luck and more help your way. Also, taking care of your social circle is auspicious and it can even benefit you in surprising ways.
Read here Capricorn's Annual Horoscope for 2018
Daily Predictions for Aquarius:
All money matters receive good energies today. Raising your income – either temporally, or permanently – is possible. Covering or clearing debts is also possible. But what receives the most help is inventing new strategies, or bettering existing ones, to help you to achieve such goals.
Read here Aquarius' Annual Horoscope for 2018
Daily Predictions for Pisces:
A very good day for you for all matters. Whatever has to do with other people, receives even better vibes. Those in a relationship may hear some good news for, or from their special someone, as well. Also, this is a good day to purchase new electronic equipment.
Read here Pisces' Annual Horoscope for 2018
Astrology and Magic:
The magical energies are fast moving, powerful and flexible. So, just like yesterday, all magic that intends to have immediate results is very promising.
That's all. Have fun and enjoy your day!